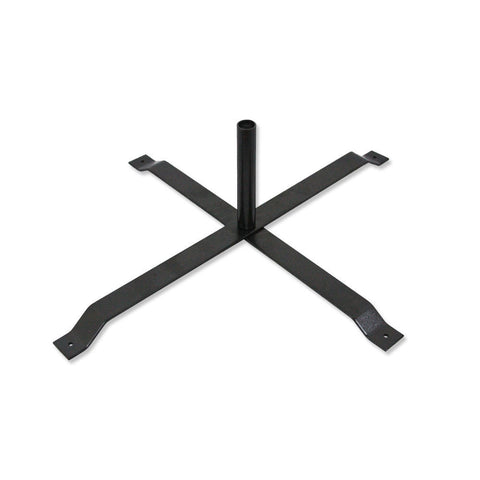 X-Stand Base
Description:
The steel X-Stand is designed for use on multiple surface types. The base has center pole mount that can be removed for easy storage.
Stand has two overlapping steel plates that are 31.5' x 2" by 1/4" thick.

It is advised to use a water or sandbag  to provide better stability.

It is recommended to use of this product with 16ft Super Poles, 8ft or 10ft Aluminum Flag Pole or any other pole that is 1.125" in diameter. 

Not compatible

 with telescoping flagpoles.

Black finish

Flag and Pole not included
We have made every effort to make the colors on screen as close as possible to the colors of the products you purchase. However, we cannot guarantee an exact match in colors, and the images and information on this website should not be relied on as such. The representation of colors are limited by technology and may vary due to screen and printer settings.