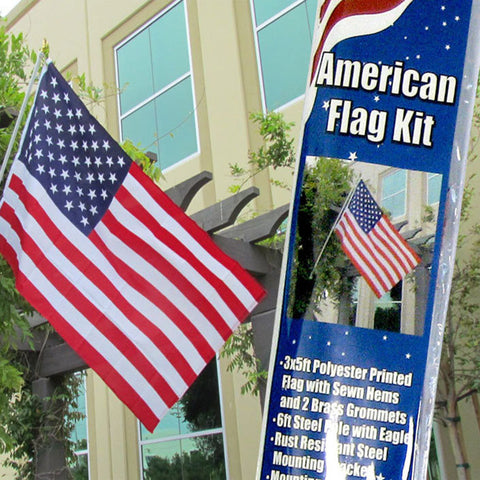 American Flag and Flag Pole Kit
Description:
American Flag Pole Kit includes:
One 6ft 3 piece 3/4" Steel White pole with a gold eagle top
One  3x5 foot polyester USA flag that attaches to the pole's non-furl clips
One Wall bracket and mounting screws
This flagpole can be installed without professional assistance. This is a residential grade flagpole Not designed to fly a flag in severe weather. Instructions included. 
We have made every effort to make the colors on screen as close as possible to the colors of the products you purchase. However, we cannot guarantee an exact match in colors, and the images and information on this website should not be relied on as such. The representation of colors are limited by technology and may vary due to screen and printer settings.