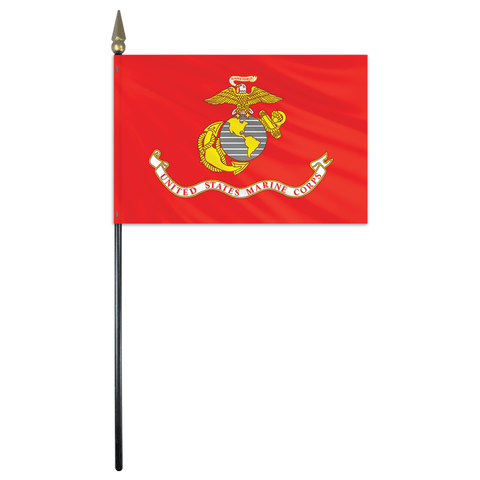 Marine 4x6 Inch Stick Flag - Endura Gloss
Description:
The 4x6 inch Stick Flag is perfect for displaying on your desk or table, or for waving in a parade to show your national pride.
Mounted on a 10 inch plastic stick with a metallic golden spear top

Endura Gloss composite material 

Printed in bright colors
We have made every effort to make the colors on screen as close as possible to the colors of the products you purchase. However, we cannot guarantee an exact match in colors, and the images and information on this website should not be relied on as such. The representation of colors are limited by technology and may vary due to screen and printer settings.