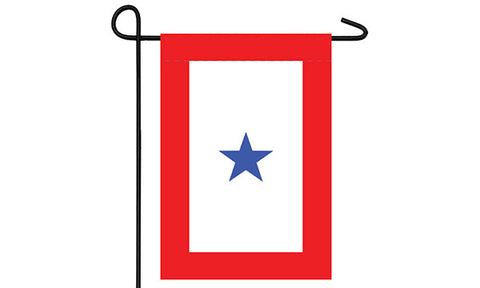 Blue Star Service Garden Flag, 12x18in
Description:
It's an American tradition to display a Blue Star Service Banner in the window of a home when a loved one is proudly serving in the U.S. Armed Forces. As Americans support troops deployed overseas, the Blue Star Service Banner is a reminder that war touches every neighborhood.
Polyester Blue Star Service

2.5 inch pole sleeve

dye-sublimated with beautiful bold colors

Printed on one side all the way through the fabric

double-stitched around all edges for durability
We have made every effort to make the colors on screen as close as possible to the colors of the products you purchase. However, we cannot guarantee an exact match in colors, and the images and information on this website should not be relied on as such. The representation of colors are limited by technology and may vary due to screen and printer settings.